CNC Laser Cutting
Trumpf TruLaser 1030, 2500 Watt, solid state laser, 60" x 120" sheet cutting capacity, material cutting capacity: steel 0.75", stainless 0.3125", aluminum 0.25" Automatic Pallet exchange maximizes efficiency
Allows profile cutting to be processed quickly and accurately, providing a superior product to our clients.
TRUMPF TRULASER 1030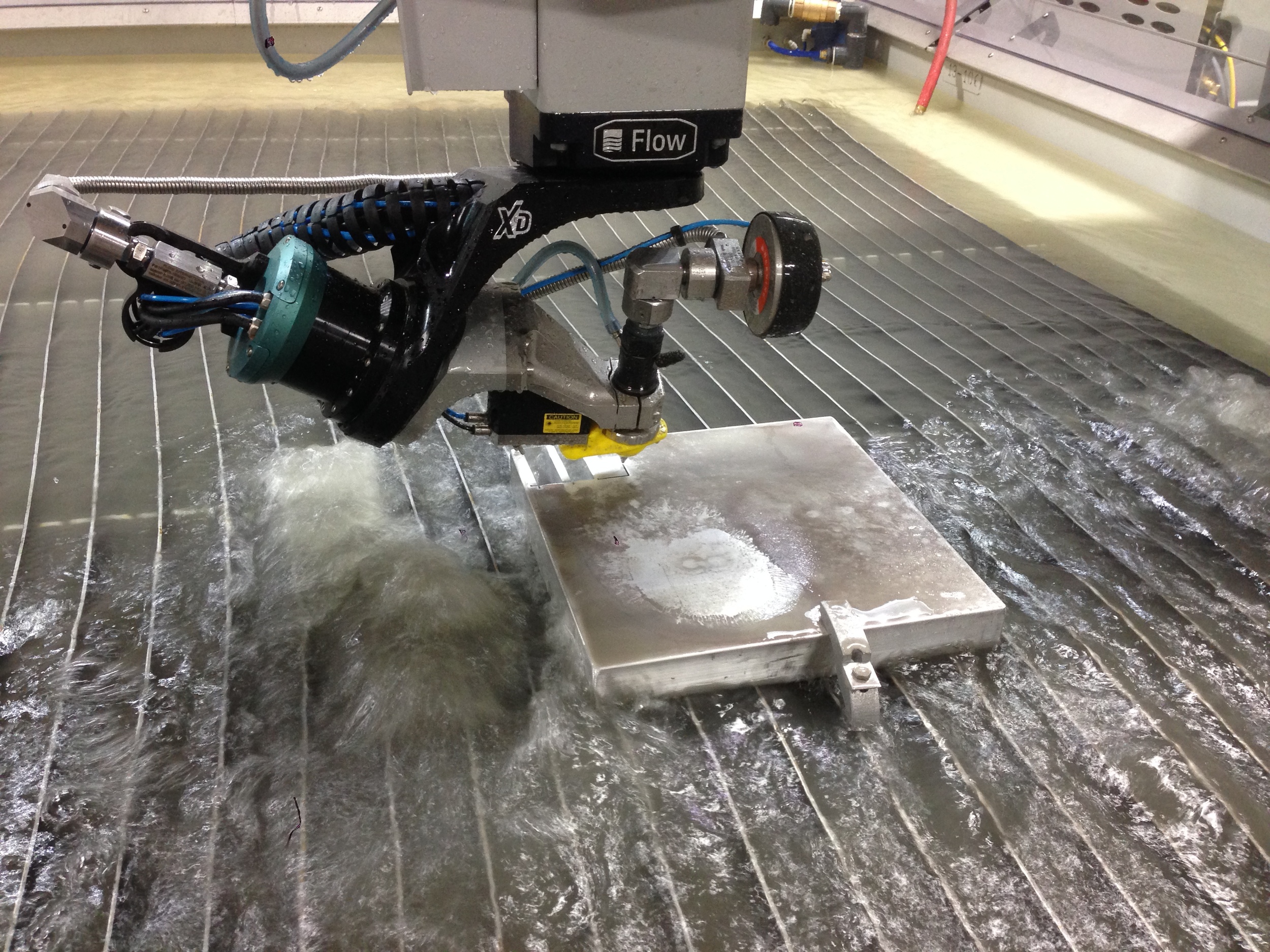 FLOW MACH 4 4030C
5 Axis Waterjet Contour Cutting 1" 6061 Aluminum
Waterjet Cutting
Flow Mach 4 - 4030C, 5 Axis Cutting Head up to 30 Deg, Dynamic Cutting capability,100 HP 90K Intensifier, 76" x 148" sheet cutting capacity. Any material up to 6" thick can be cut on our waterjet, including stainless steel, titanium, as well as organics, stone and glass. The waterjet remains the go-to machine in our facility for thick, large, and accurate job cutting requirements.
Titanium Waterjet Cutting
1.5" Thick Titanium Aerospace component
CNC Punching
Trumpf TruPunch 1000 CNC Turret Punch, full 360 head rotation, 18 tool capacity, parts chute. Allows us to create parts quickly, accurately and on budget. Perfect for perforations, mechanical parts and architectural cladding.
TRUMPF TRUPUNCH 1000
Marvel 380A PC3 Fully Automatic Saw
15" x 20" capacity, gang cutting, automatic angle cutting, up to 60 Deg in both directions, automatic bar feed, hydraulic clamping, programmable cut lists
CNC Press Brake
Trumpf TruBend 5170S, 198 Tons, 14.5' bending length, 6 axis back gauge, die shift, hydraulic tool clamping. Off-line programming allows us to program all complicated staged bending set ups to maximize our machine up-time and product quality.
TRUMPF TRUBEND 5170S
Trumpf Trubend 7036
CNC Servo powered Press Brake, high speed precision, 6 axis back gauge, 40 Ton bending capacity at 40" length, perfect for small precision sheet metal parts. 
TRUMPF 7036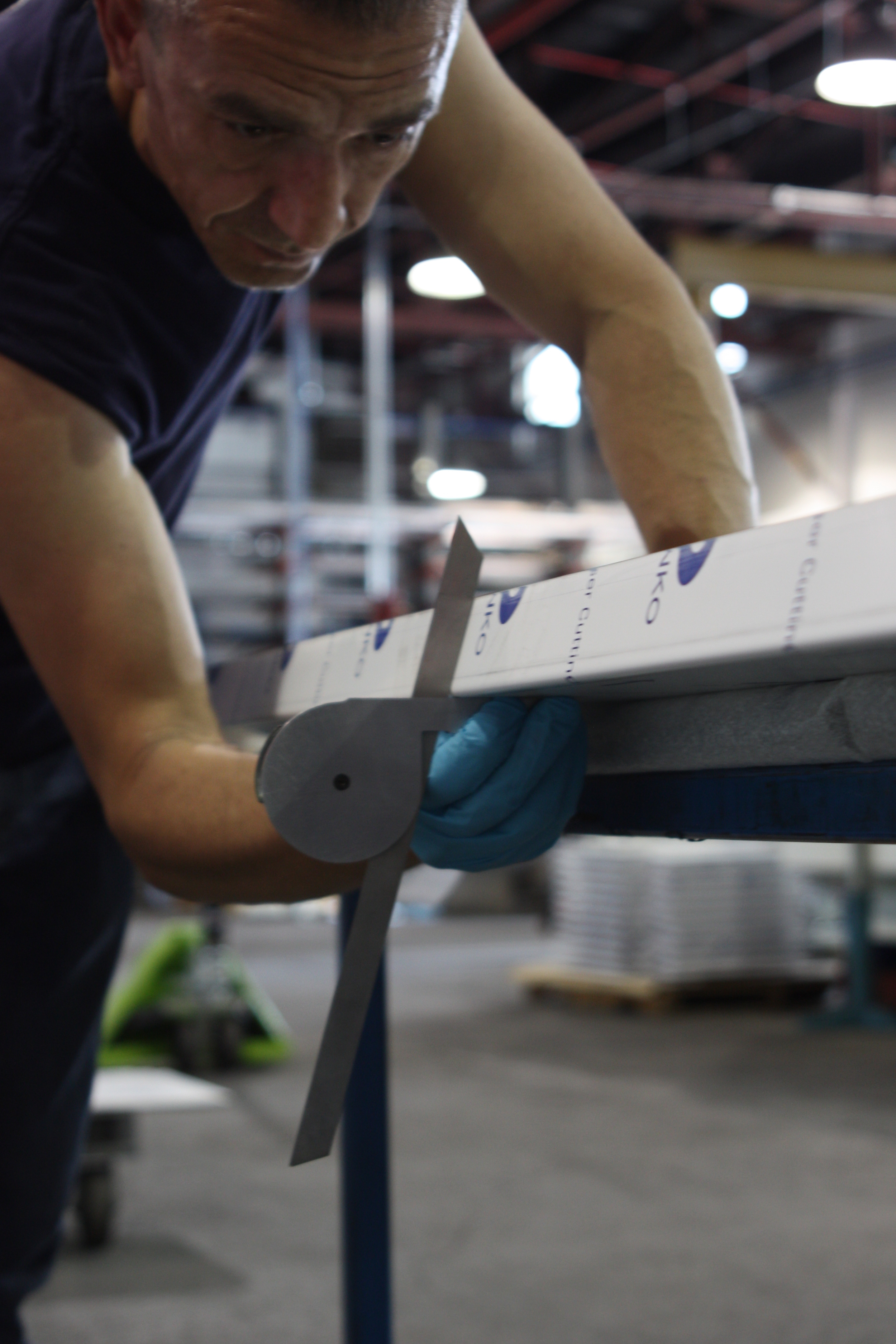 DAVI MCA 3020 CNC Plate Roll
DAVI MCA 3020 CNC Controller
DAVI MCA 3020
DAVI MCA 3020, 4 Roll CNC Plate Rolling Machine, capable of rolling 1/4" Steel at 120" Long. Complex arcs and cones can be programmed and produced in multiple. Pressurized pinch rolling allows deform free curvature of parts with perforations.
DAVI MCA 3020 CNC Plate Roll
DAVI MCA 3020 CNC Plate Roll
TIG and MIG Welding Services
Certified welding services, GTAW, GMAW, to AWS strucutral wedling code for stainless steel and steel.
Set-up & Fixturing
Kammetal uses precision welding table stations to guarantee highly accurate and repeatable modular fixturing.
CNC Machining
Utilizing CNC Machining centers Kammetal can fabricate complicated machined parts and operations quickly and accurately, assuring that our costumers receive top quality parts. 
Example:
​Machining 2" THK 6061 T6 Aluminum Components, Counter Bore, Countersink, Drilling, Tapping & Milling
Installation Services - Project Planning
Rigging, fitting and installing. Our experience in the field is wide and varied, and our knowledge base is built on a history of efficiently and effectively installing projects which we have fully engineered and fabricated.
Hand Operations:
Heat Bending, Twisting and Forging, in stainless steel, steel and copper alloys.