Project: 1 World Trade Center Beacon
Client: DCM Erectors, Tishman Construction, The Port Authority of NY/NJ
Architect: Skidmore, Owings & Merrill LLP
Engineer of Record: Buro Happold
Completion Date: April, 2013
Scope: Engineering, Design Development, Glazing, Stainless Steel Fabrication, Installation
Kammetal was selected by DCM Erectors to provide an engineered solution for the stainless steel and glass encapsulation of the 1 World Trade center beacon.
Kammetal provided extensive engineering and project management services to procure the fabrication and installation of 7 tons of stainless steel and glass to form the beacon enclosure.
Kammetal is honored to have worked on the engineering and fabrication of this iconic New York City building.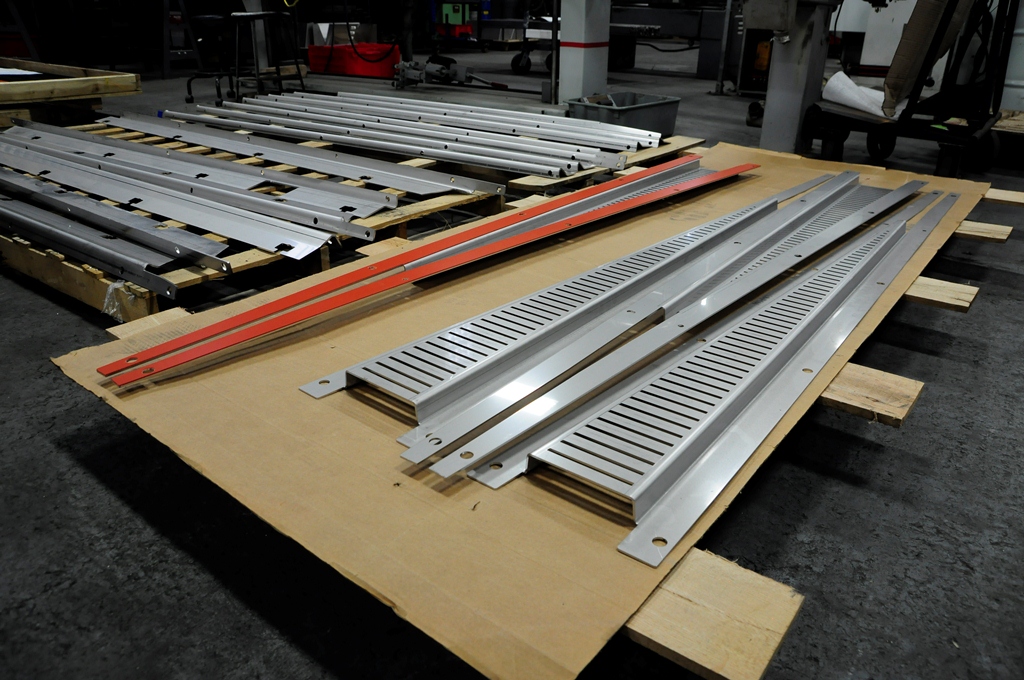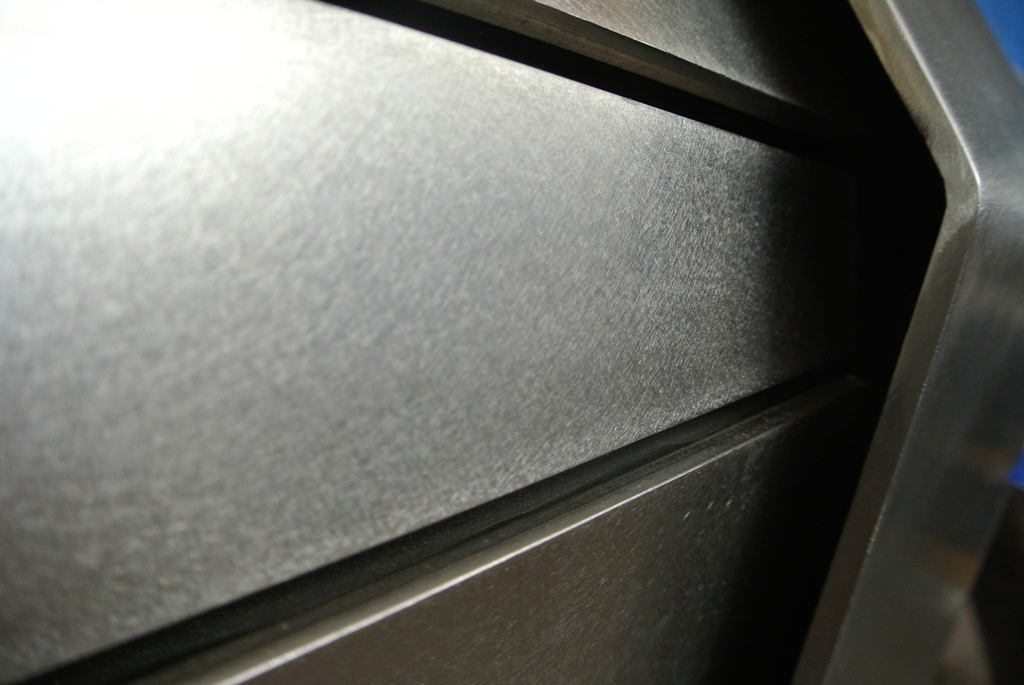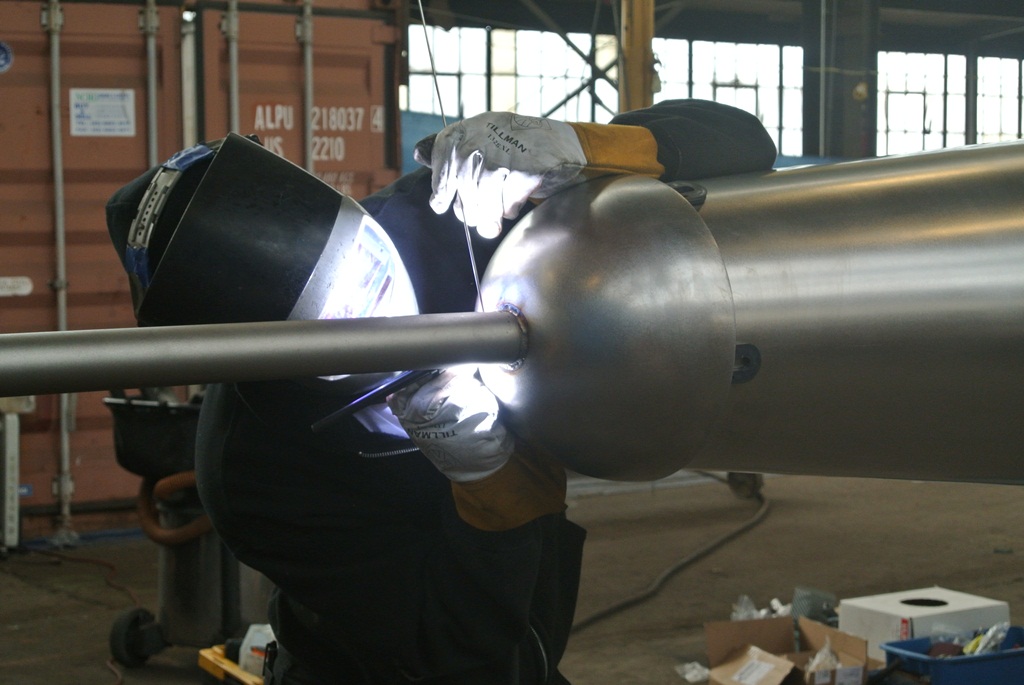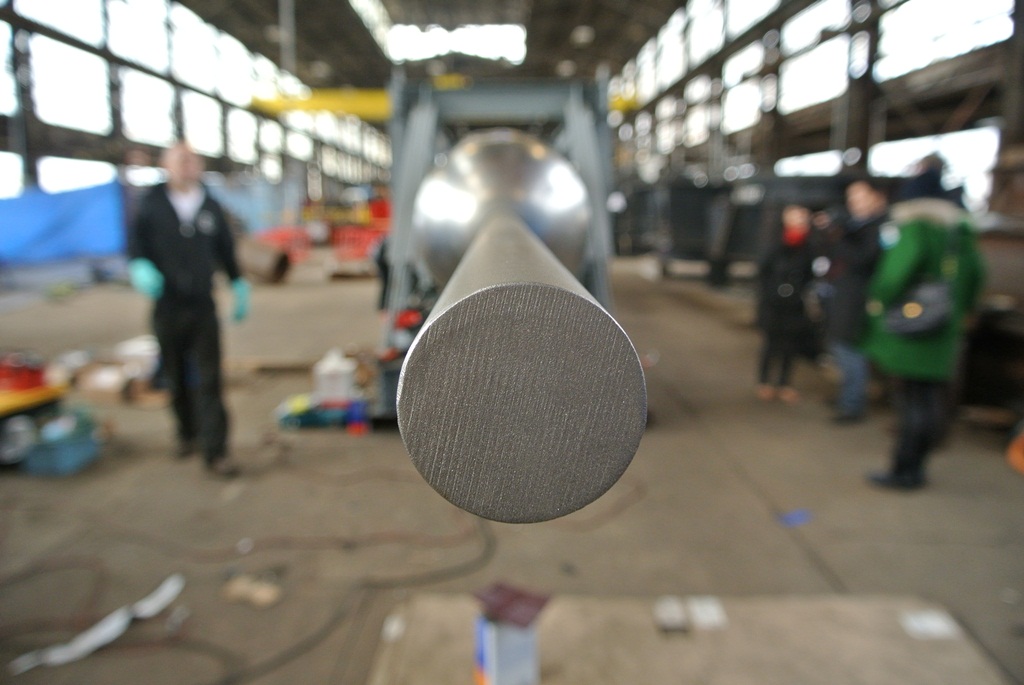 Project: Battery Park Ball Field Terrace
Client: NYC Battery Park Conservancy, PJ Scariano Inc.
Architect: HMA Architects
Engineer of Record: Buro Happold
Completion Date: May, 2012
Scope: Stainless Steel Fabrication, Design Development
Kammetal provided Project Management, Design Development, Engineering and Fabrication services for the fabrication and installation of stairs, railings, decorative rain screen cladding, structurally glazed railings and led lighting brackets. The total material weight processed was approximately 40 tons of type 316 stainless steel in satin brushed #4 finish. Kammetal detailed and designed all of the structural brackets and connections for the stainless steel rain-screen cladding as well as the monumental stairs and miscellaneous handrails that comprise an arc of 500 linear feet. Kammetal was also responsible for, and aided in, project coordination amongst the various trades involved in installation of the project.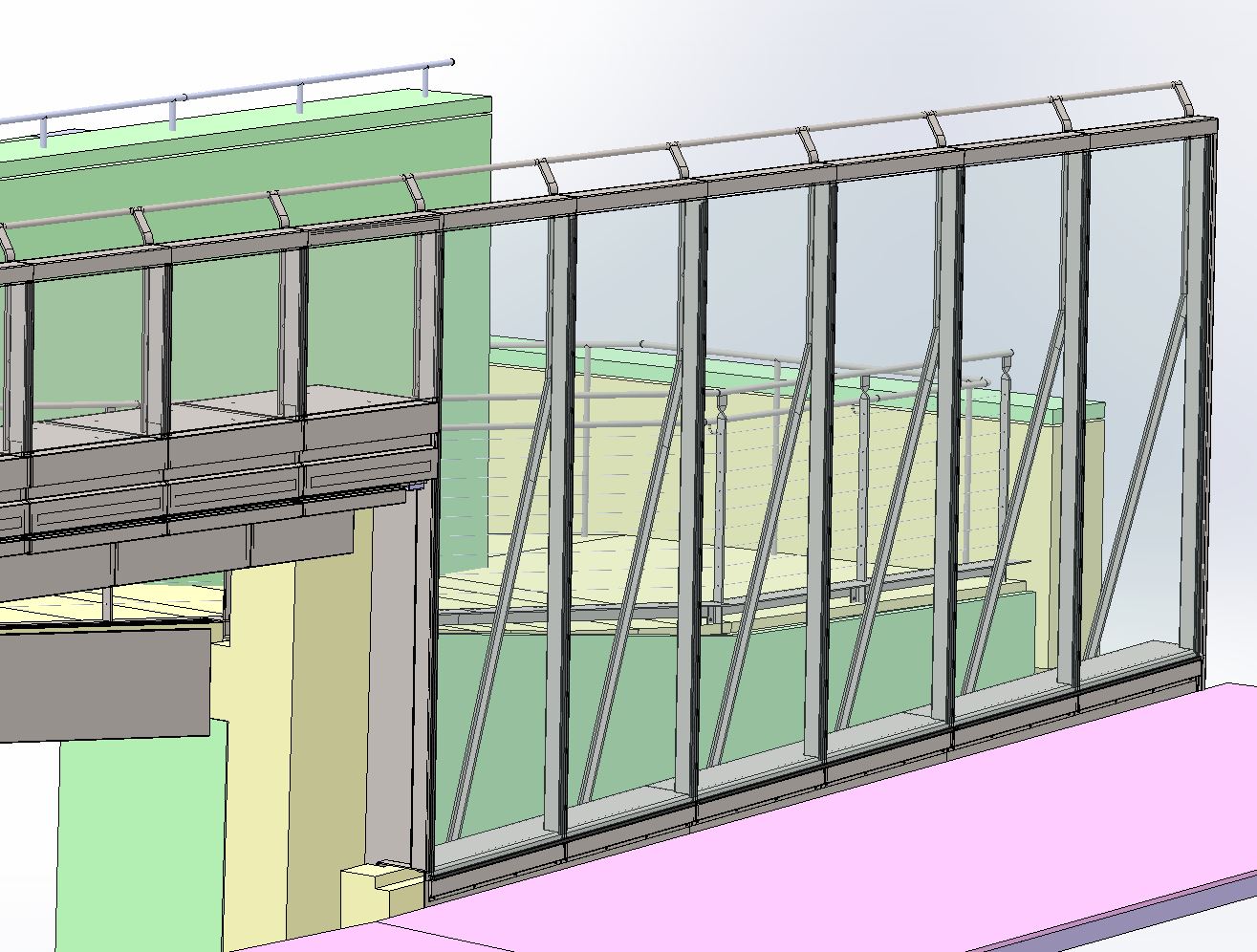 Project: National and international Furniture and Lighting Production
Client: Chipotle Mexican Grill
Design: Architecture Outfit
Date: 2008 to Present
Scope: Project Management, Design Development, Production Fabrication, UL Electrical Wiring
Kammetal was contacted by Chipotle Mexican Grill in 2008 to aid in the development and fabrication of a new furniture line for their dining room interiors. The scope of work included furniture designed and fabricated from hot rolled steel such as tables, stools as well as highly custom architectural lighting components. This prototype restaurant served as the design standard for all new restaurants to be produced.
Chipotle Mexican Grill has relied upon Kammetal for high quality workmanship, on time deliverables, attention to detail and value added services such as new product development, prototyping and in-house engineering services.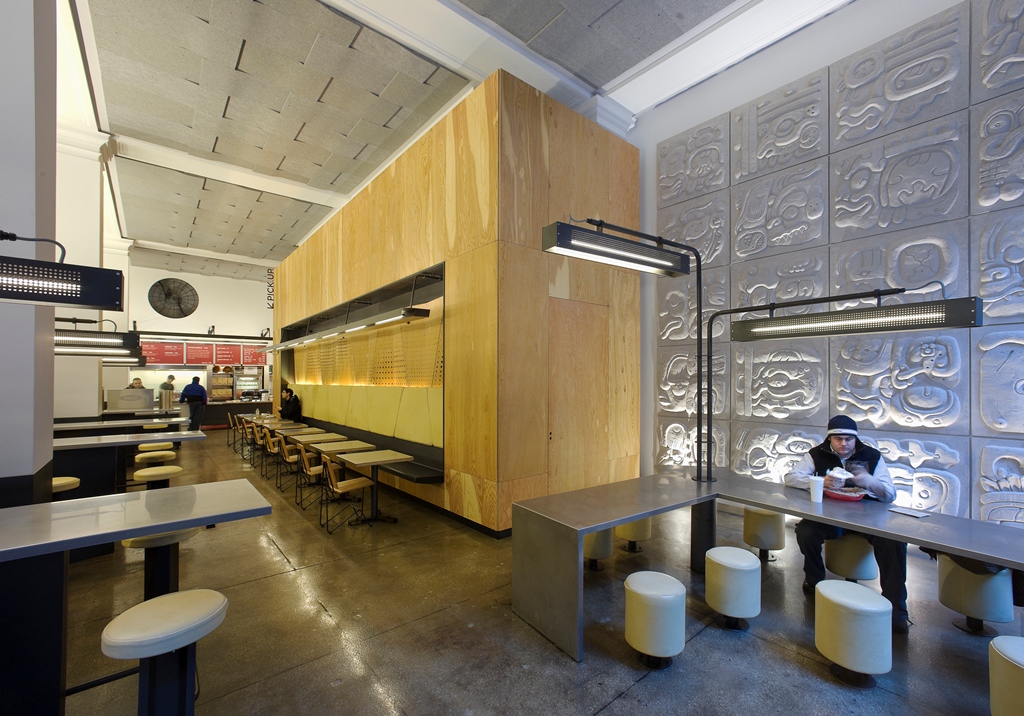 Project: 1 Fifth Avenue
Client: McGraime Interiors
Completion Date: May 2008
Scope: Project Management, Design Development, Engineering, Fabrication, Installation
Kammetal was hired by Mcgraime Interiors to engineer, fabricate and install a brass handrail system.
Intricate mechanical parts were meticulously designed and machined to form this highly detailed handrail system. The brass was blackened by hand to achieve a unique antique finish.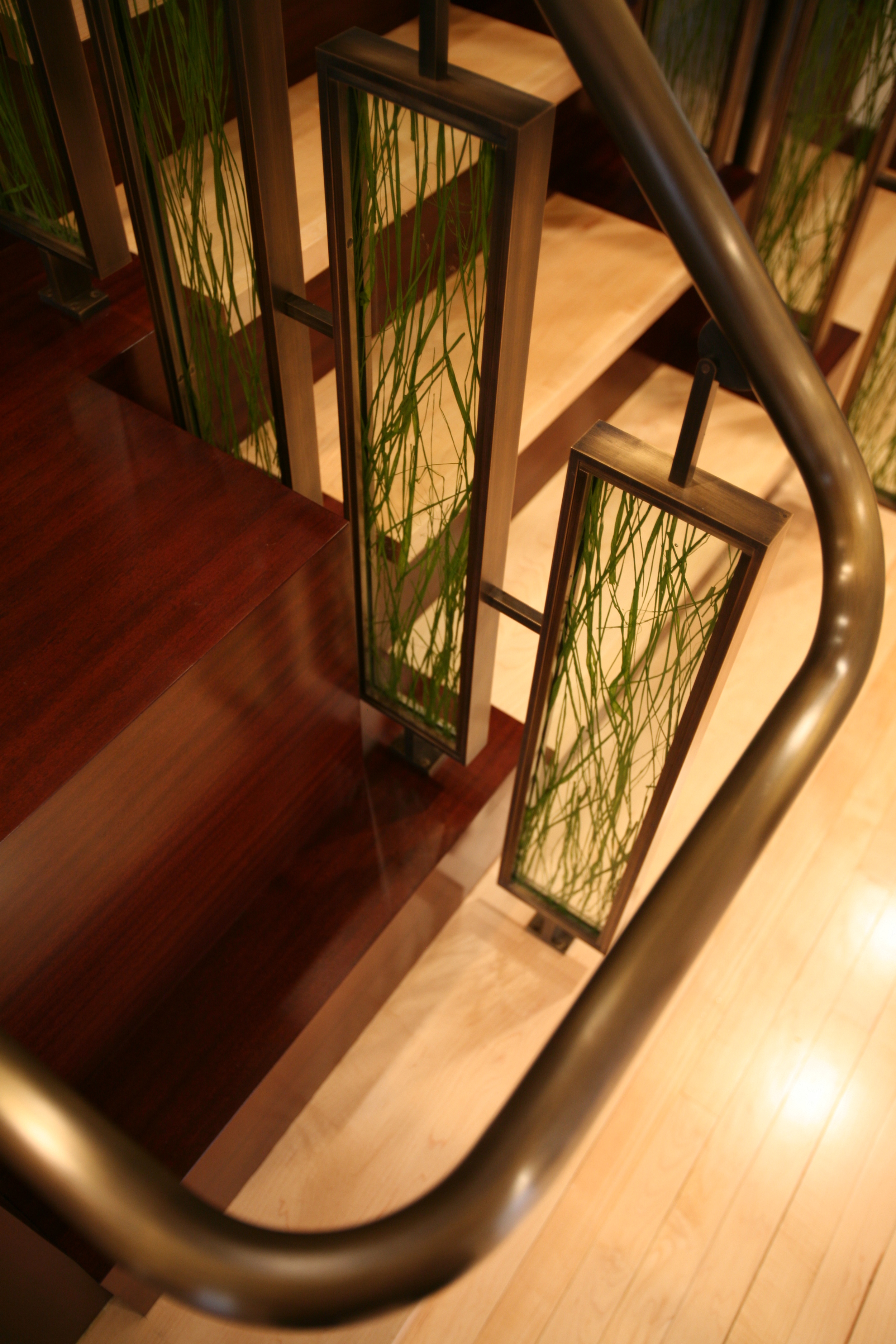 Project: Flying Curve
Client: Kristin Baker
Scope: Design development, Fabrication, Installation
Kammetal was selected to design and fabricate a curved and cantilevered frame armature for a large painting. This complex structure was engineered to collapse for international travel and re-installation Materials include powder coated aluminum, stainless steel and plexi-glass paneling.
Click the link above for a selection of additional work.